If you prefer to vaporize instead of smoking in a traditional sense, you know that it takes a well-designed vaporizer to get the job done right. You're also going to need a bevy of equipment and products to ensure you're always getting the best results possible from your unit.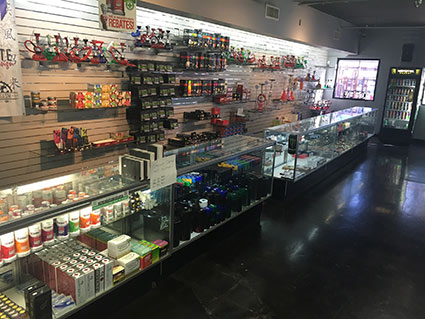 At Coughing Canary, we're pleased to stock some of the best vaporizers in Scottsdale, Paradise Valley, Tempe, and Fountain Hills, AZ, along with top-tier accessories and products designed to ensure your vaporizer is always performing up to your fullest expectations. Moreover, if you're having trouble or require guidance when it comes to working with your vaporizer, our vape store on hand to help you troubleshoot and resolve the issue.
Expert Staff
Not just any vape shop in Scottsdale, AZ is going to have vaporizer products and knowledge. In fact, many claim to stock quality products and understand the inner workings of modern vaporizers, but their expertise pales in comparison to what you'll find at Coughing Canary! Our knowledge regarding vaporizers and the vaporization process is unparalleled, meaning you can always trust our staff for advice, guidance and recommendations.
Brands We Carry
Da Vinci
Storz & Bickel
G Pen
Magic Flight
Silver Surfer
Buddah
Our vape store knows each of the brands listed above intimately, and understand what makes them each unique. If you're in the market to pick up vaporizers in Scottsdale, AZ, make sure you're coming to our vape shop first, where you'll find honesty and guidance when it comes to understanding what you're getting for your investment.
For more information about any of the vaporizers, bongs, or e-cigarettes we offer or to inquire about a specific question you may have regarding vaporizer function or culture, please contact us today by calling (480) 361-6723.